FREE PICKUP & DELIVERY REQUEST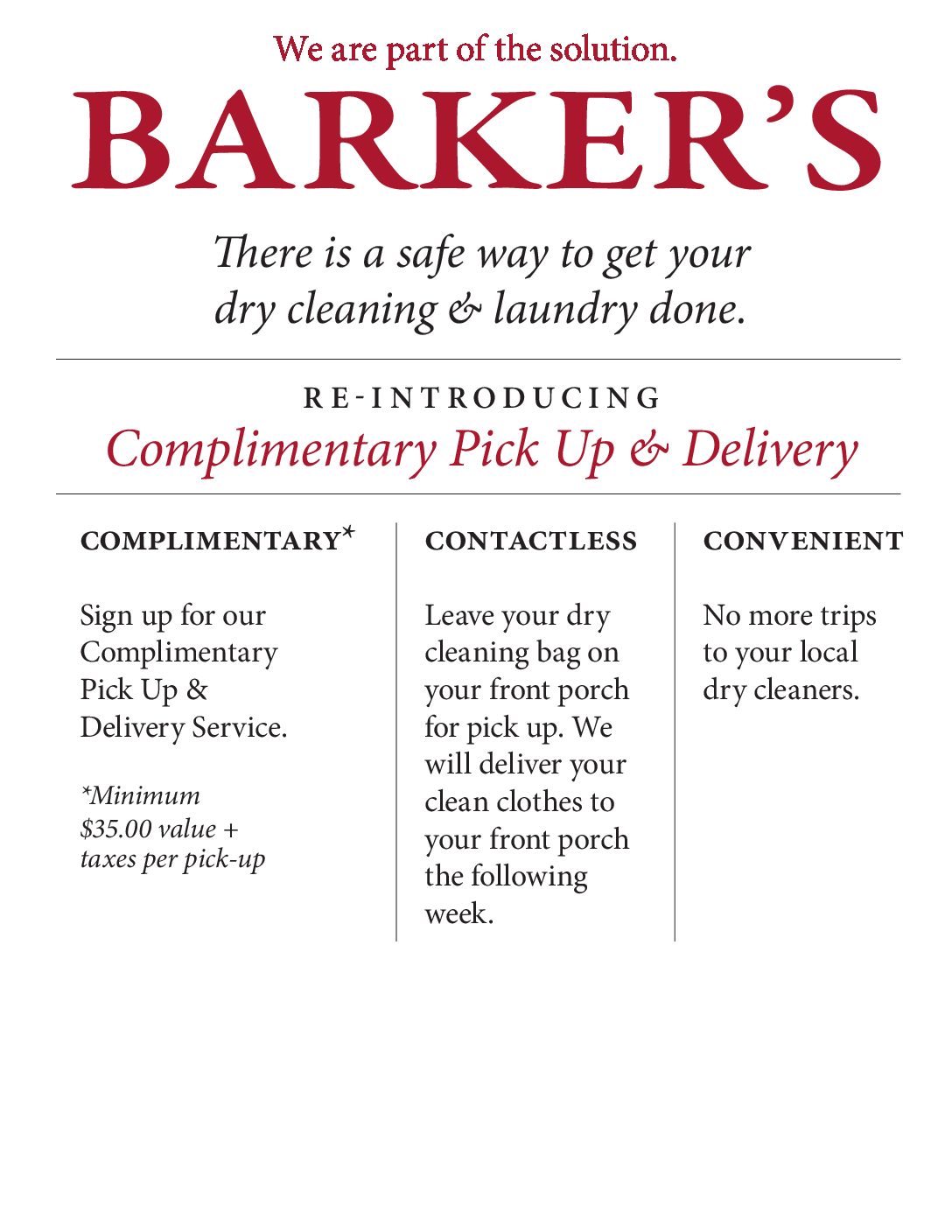 Barker's Fine Dry Cleaning is offering a FREE pick-up and delivery service whether at your office or your front door. Simply drop your "Convenient Bag" before 10:00 am at your pick-up location and we will do the rest!
*Please note there is a minimum of $35.00 value + taxes.
Your pick up & delivery day will be based on your address.
Call in:
Call 403 282 2226 before 9:00am on the morning of your pick up day.
You can also download our Pick-Up & Delivery Form and email the completed form to info@barkersdrycleaners.com